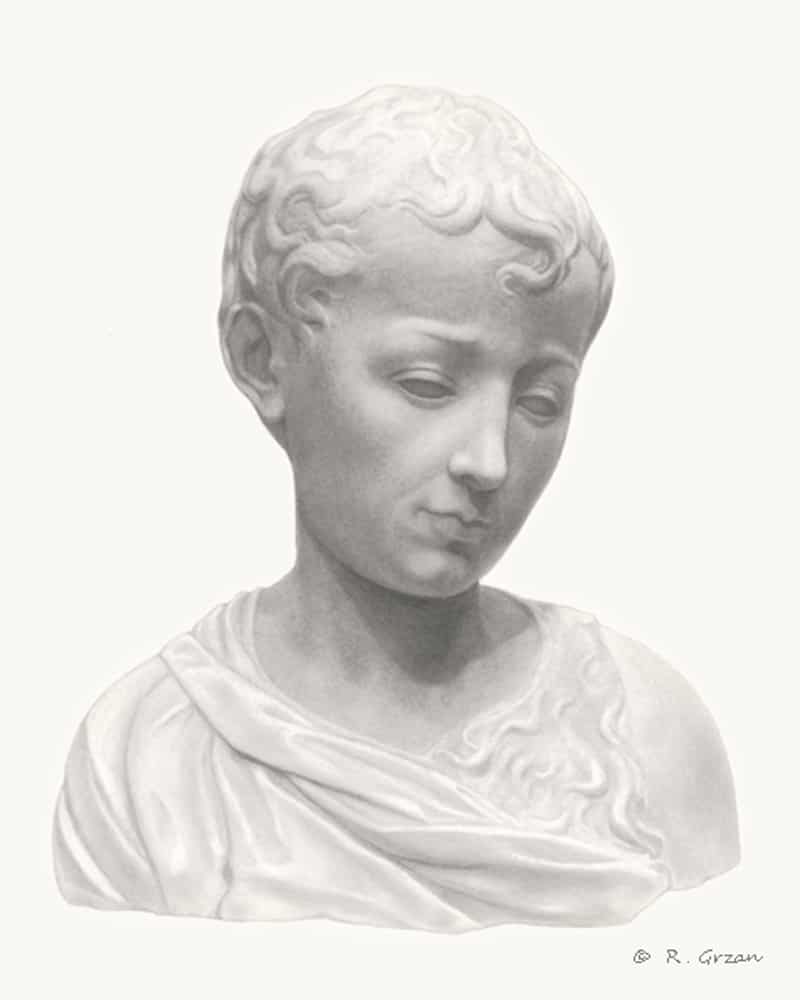 Drawing of St. John the Baptist as a youth
An Ancient Hunger Ever New
St. Augustine wrote, "Late have I loved Thee, O Beauty, so ancient and so new."
This reference to God as 'Beauty' comes in his Confessions (X, 27), when he is considering his own conversion from a life of profligacy to one of love and intimacy with God.
His identification of God as "Beauty" is both poetic and revealing. Beauty has been defined, since ancient times, as that which is perfectly ordered or that which is as it should be. Both definitions reflect a profound truth about God: that He is perfection, and His perfection is beautiful.
It is for the love of Beauty, that I pursue my vocation:  To create artwork that elevates the everyday and inspires each of us to search for beautiful perfection in Him, using created matter as a means to reflect God's Truth, Goodness, and Beauty.
My prayer is that my work here, whether through visual arts, handmade jewelry, photography, or written reflections, may assist you to enter into a contemplation of he who is Beauty.