For the Love of Beauty
A Whole New Site is Under Construction
Sign up below to receive an alert when it goes live in May, and receive a bonus discount code.
Sign Up
Welcome to For the Love or Beauty!  Thank you for your patience as we finish the renovations to this site!
As we enter into the joys and mysteries of seeing Christ alive this Easter season and leading us into a deeper understanding of Himself, enjoy my icon of Christ the Teacher from 2007. Blessings!
— Renata Grzan Wieczorek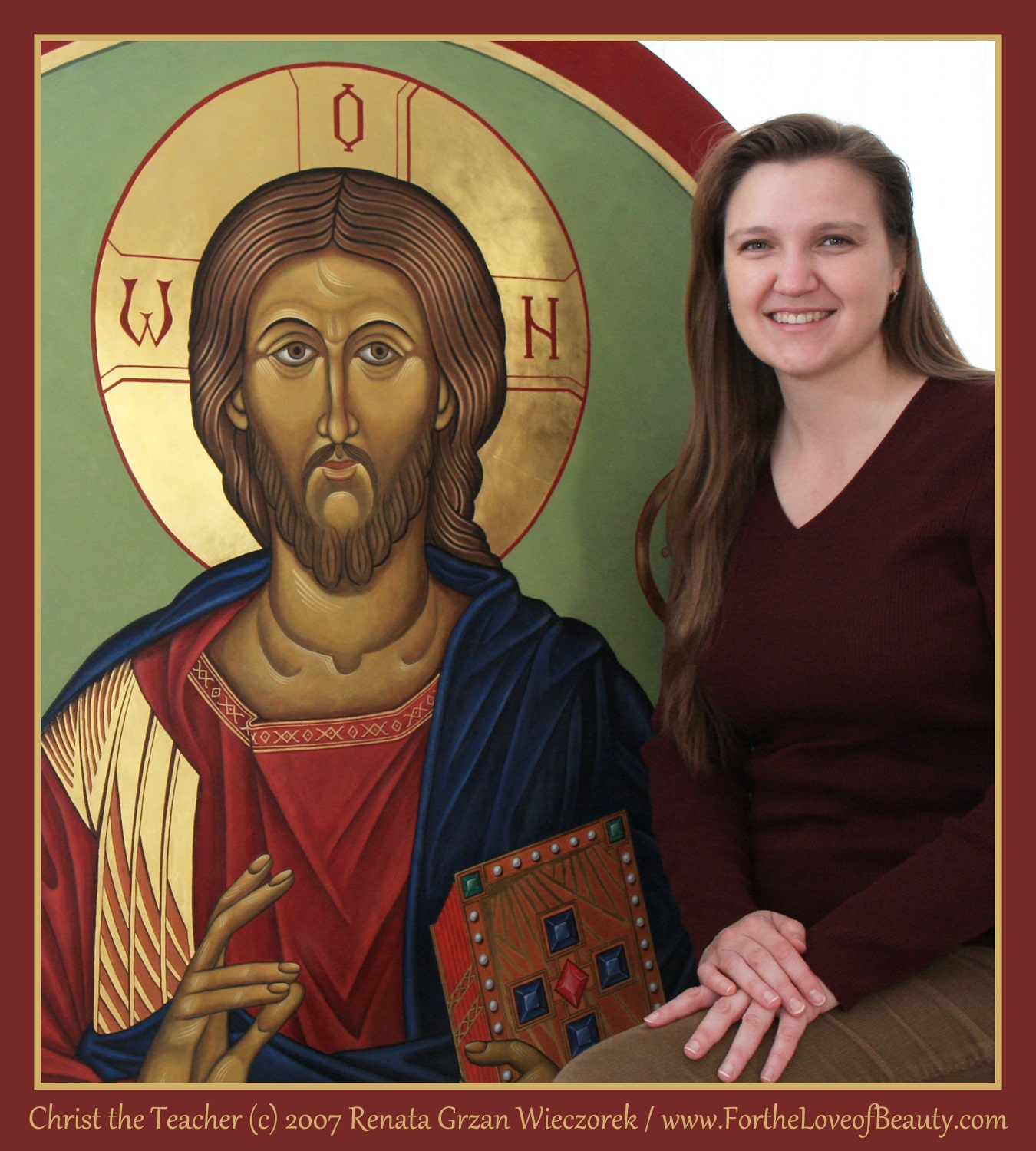 Let's Talk About Beauty
Share a thought, a comment, or an idea for an original work of art. I accept a limited number of commissions in a range of mediums, sizes, and budgets. Share your vision with me and let's see if we can work together to make something beautiful.