Staying connected with my latest works.
Welcome to my most interactive page!
Here you will find a round up of all my updates related to my latest artwork, reflections on beauty, praying with art, new offerings in my shop, and favorite resources.  I would love to hear your comments and questions as I release each new topic!  If you are new here, start with this post.
If you'd like to stay updated by email when my latest posts go up, along with exclusive and time sensitive offers, (note: shop items are stocked in small batches), do SUBSCRIBE to my email list.
Don't forget to follow me on Facebook for additional resources and inspirations.  Instagram coming soon!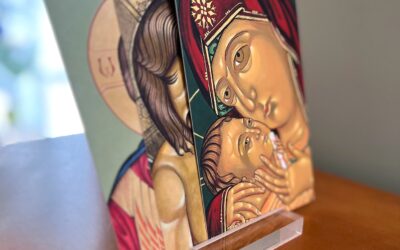 Liturgical Year Icon Card Table Display Kit that is perfect for a desktop or home altar display and elegantly signals all the year's feasts, keeping you focused on Our Lord in any given season.
read more